Kapela Polonica
The Kapela Polonica ensemble, is created by four graduates of music academies in Lodz, Wroclaw, Poznan and Geneva. They specialize in early music. Their inspirations come from their studies, concerts and contact with the audience, and above all everyday life, not limited to music. Soprano, recorder, viola da gamba and harpsichord, co-create the exeptional sound, that gives a lot possibilities of expression. In addition, this chamber line-up allows to hear the individuality of each musician.
The band was founded in 2015. In 2018,they released first CD with Georg Philipp Telemann's sacred cantatas (published by Ars Sonora).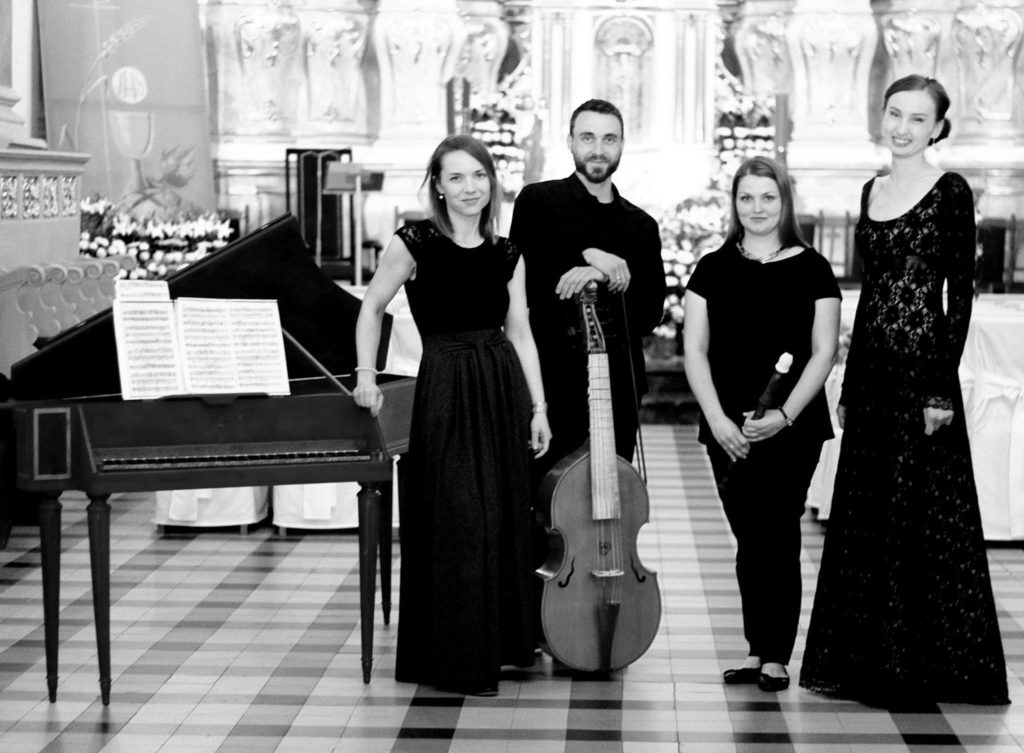 Here's what was written about the album:
"Although the musicians work together for a relatively short time (…), they form a harmonious professional ensemble that performs early music at a high level (…) the group is led by the soprano Barbara Rogala. Her soft and warm-sounding voice is also surprisingly efficient (…) the listener's attention is drawn to the artistry and musicality of Emilia Kinecka, who plays the recorder (…) Excellent basso continuo (…) they are listened to with genuine satisfaction. "
Author – Anna Wójcikowska for: Łódź Kaleidoscope.
"… the beautiful soprano of Barbara Rogala sounds intriguing, and because she is accompanied by great instrumentalists, the whole is coherent and addictive at the same time, so if you only feel that you need contact with musical beauty in the crowds of everyday life, this is the album for you."
Kinga Anna Wojciechowska for: Presto
"The group performed at such festivals as: Łódź – Music and Word at the Jesuits in Łódź, Żnin – Musica Antiqua Zneynae, Festival of the Łódź Philharmonic "Colors of Poland" – Zelów, International Festival of J.I. Schnabel in Nowogrodziec. Apart from the repertoire related to the album promoted in 2018, the band performs J. Ch. Pepusch, A. Vivaldi, J.F. Handel, works by J.S. Bach, F. Couperin, arias from baroque operas, transcriptions of Renaissance psalms by M. Gomółka and instrumental music of the Baroque era.
Line-up:
Barbara Rogala – soprano
Ewa Rzetecka – Niewiadomska – harpsichord
Emilia Kinecka – recorder
Piotr Młynarczyk – viola da gamba